2D Barcode Scanner LV1300C Area-Imaging Scanner
Extraordinary decoding performance

User-friendly design

Multiple system support

Directly feedback
Get quotation
Product Description
LV1300C is an outstanding quality 2D Area-Imaging Scanner. With powerful bar code scanning and digital image acquisition ability by its advanced 2D imaging technology, it can easily scan the bar codes ranging from high-density 1D to 2D symbologies on mobile device screens.
All key components are set on a PCB without other connectors, this compact and reliable design increase the stability and greatly reduce the occurrence of the defectiveness. It's delicate shape suitable for all hands, and ergonomically designed big trigger and handle make it very easy and comfortable to be operated.
Features
1. Extraordinary decoding performance: Advanced image barcode scanner, easy to cope with printing codes, paper codes, screen code. Fast decoding ability for 1D&2D symbologies.
2. User-friendly design: Ergonomic design, convenient operation and comfortable gripping.
3. Multiple system support: universal interface, support Linux, MAC, Windows, and Android etc.
4. Directly feedback: with high illumination red light aiming line of Scanner, it's adaptable to ambient light and with high visibility. High performance LED indicator and buzzer also give users directly impression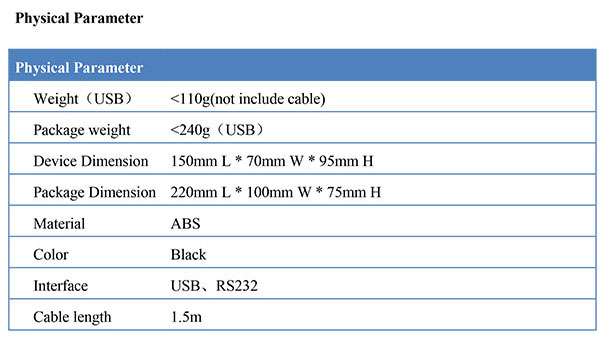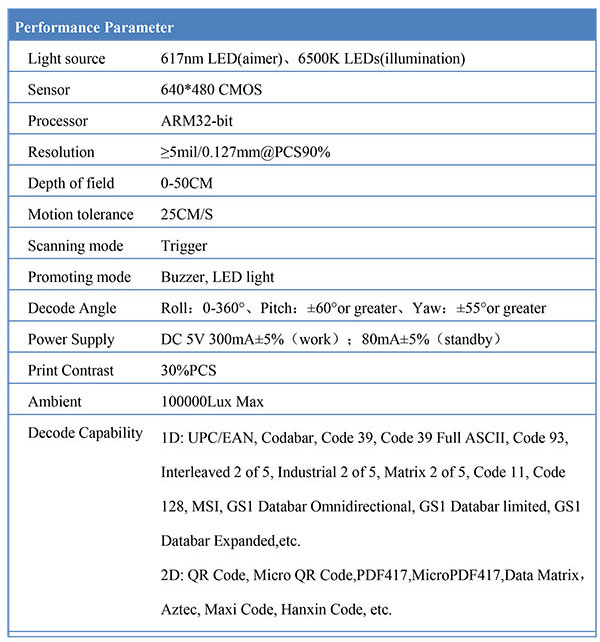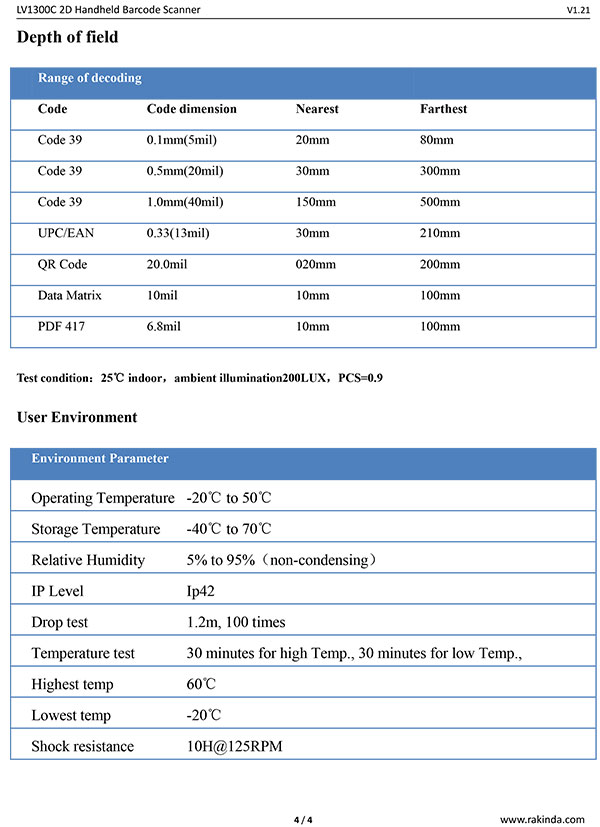 Application Field
Medical, supermarket, retail trade, manufacture, electronic ticket and mobile payment