With the popularization of the Internet and mobile handsets, it is not the habit of most people to buy newspapers and periodicals at newsstands. According to statistics from relevant departments, only 10 years ago, the monthly newspaper and magazines in Hangzhou reached as much as 3.3 million yuan in monthly sales of newspapers and periodicals, and the monthly sales reached a maximum of 500,000 yuan. At the same time, the number of kiosks is also on the decline. In the main city of Hangzhou, newsstands have dropped from nearly 400 to 250.
How to speed up the newsstand "breakout" in the new situation? We are working hard to find that before and after 2010, the purchasing power of newspapers and magazines in traditional newsstands has dropped significantly. The emergence of new retail stores has broken the shopping habits of everyone. Xiaobian suddenly thought, no one can appear, newsstand why not unattended it?
Hangzhou Post bravely took this step, the city newsstand renovation transformation, will be expanded to not only buy newspapers but also can buy tickets, drinks, etc .; customers only need to produce two-dimensional code to complete these operations. Only one staff member, regular cargo replenishment and finishing.
Accordingly, writer recommended terminal embedded scanner in Shenzhen Rakinda Technologies LV4500R embedded scannermodule and scanning platform software system; using superior decoding technology, can read the minimum brightness; large window design, the perfect reading of big data bar code; sleep mode, there are When the object is close, the device will start induction detection instantly. Independent core technology can reduce power consumption and extend the service life. The scanning platform enables the merchants to be better managed and the customers operate better and more conveniently.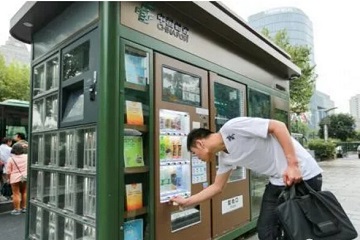 Shenzhen Rakinda Technologies has a solid background and extensive industry experience in R & D of embedded scanner modules and smart devices. Its self-developed mobile payment smart devices and smart community core devices have been successfully applied in all walks of life including smart public transportation, Logistics and warehousing, manufacturing, smart communities, smart medical, unmanned supermarkets, access to the market's praise! Invites intelligent equipment research and development operations (channel gates / smart access / smart bus / handheld bar code machines / self-service terminals and other smart devices) win-win cooperation, to provide customers with quality solutions!